A modern kitchen is incomplete without the latest designs in wine storage.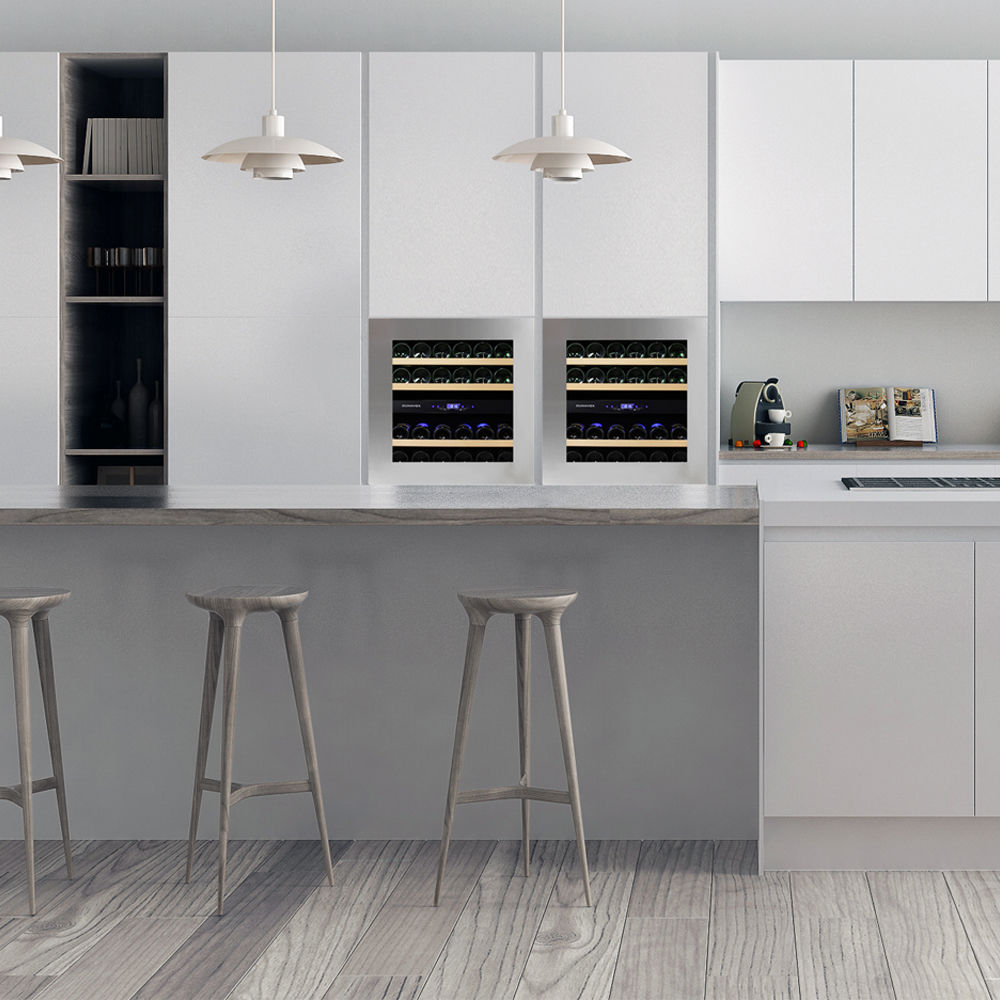 No matter what size or type of wine you would like to store, our single and dual zone models will definitely cater to your needs.
We also have the unique option of either stainless steel framed or full glass door designs. Our integrated models will certainly bring the latest technology into your home.
The capacity of the wine cabinets varies from 18 to 114 bottles, enough to adapt to the needs of all families.