Racks Atelier du Vin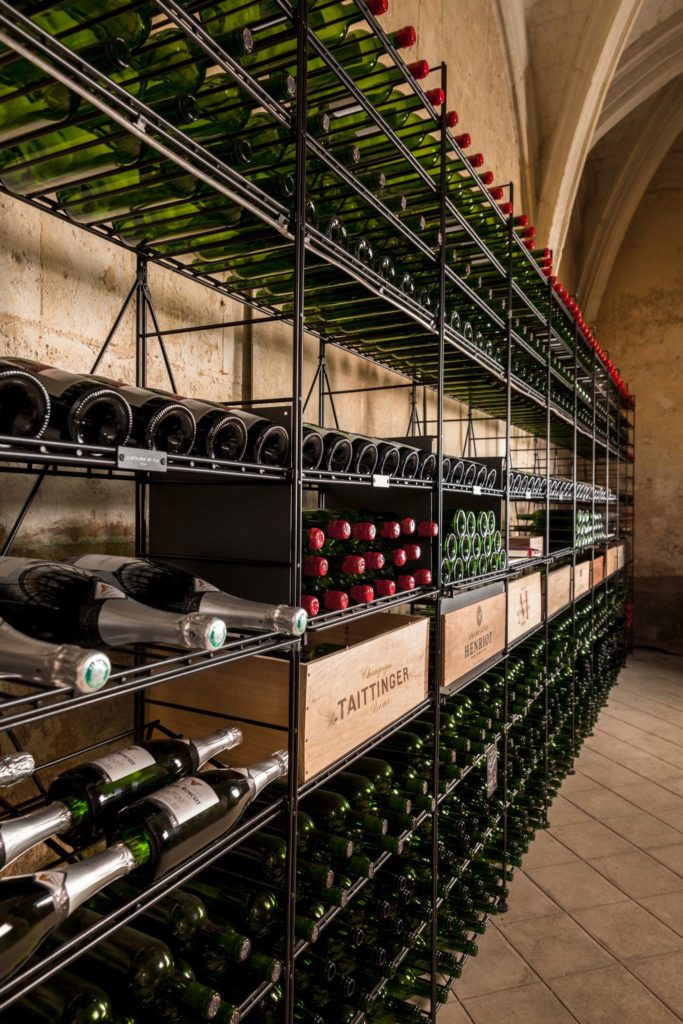 Designed for private or professional use, the "Interior Architecture of Wine" units have a refined aesthetic look : they easily take place in the most varied environments and adapt to the dimensions of the space that receives them.
The combination of our many layout options allows the design of tailor-made projects. These options respond to the oenophile's functional choice for storing and presenting their bottles: individual accommodation, mass storage, presentation on inclined planes, shelves-drawers for wooden cases … their design is very robust.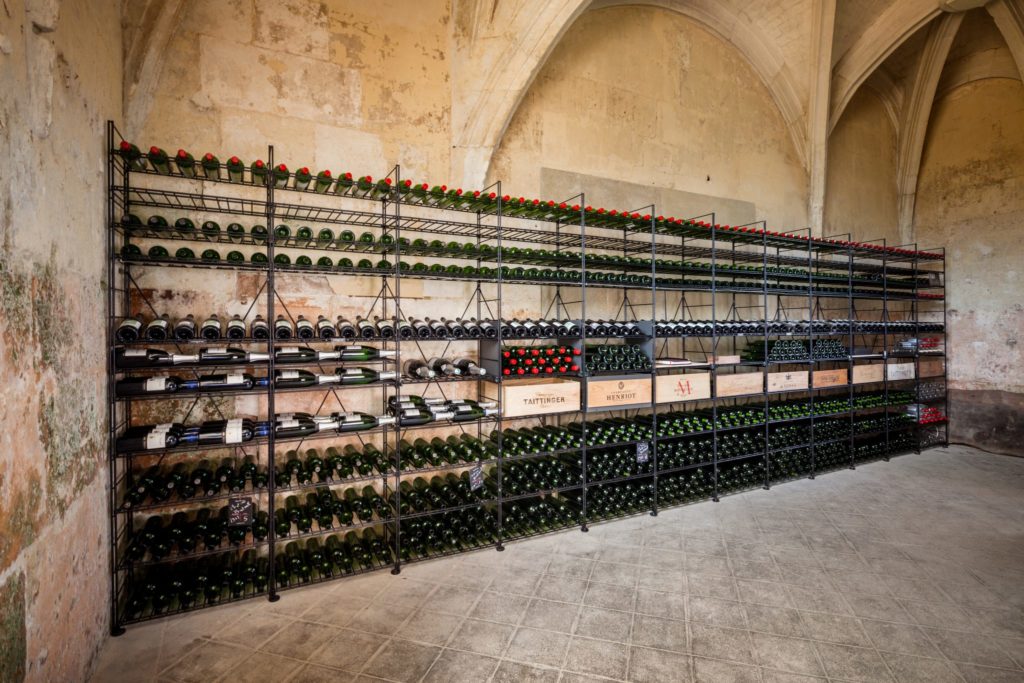 The units are modular and are available in three different heights (90 – 170 – 220 cm.) and with shelves of 60 or 90 cm. wide.
Each project can be individually customised by combining different sized modules.
– Modular system, constructed with all the lengths that you want, for personalized layouts
– Anti-corrosion treated steel with high resistance
– Simple mounting system without tools, by interlocks and clipping
– Adjustable legs
– Different customizations available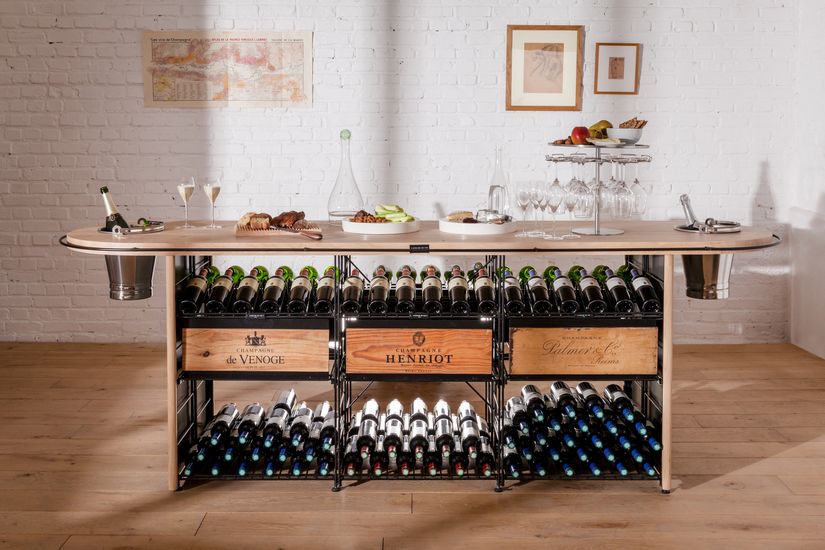 All our wine racks are on display in our shop.

Le Cellier, Avenue du Mail 17, 1205 Geneva