The WineMaster IN25 X model offers a reheating feature and is perfectly discreet, as it fully integrates into the cellar. It can condition up to 25 m3, offering many advantages, such as quiet operation and reduced power consumption. The WineMaster IN25 X air conditioner is also offered with an accessory kit for quick and easy installation.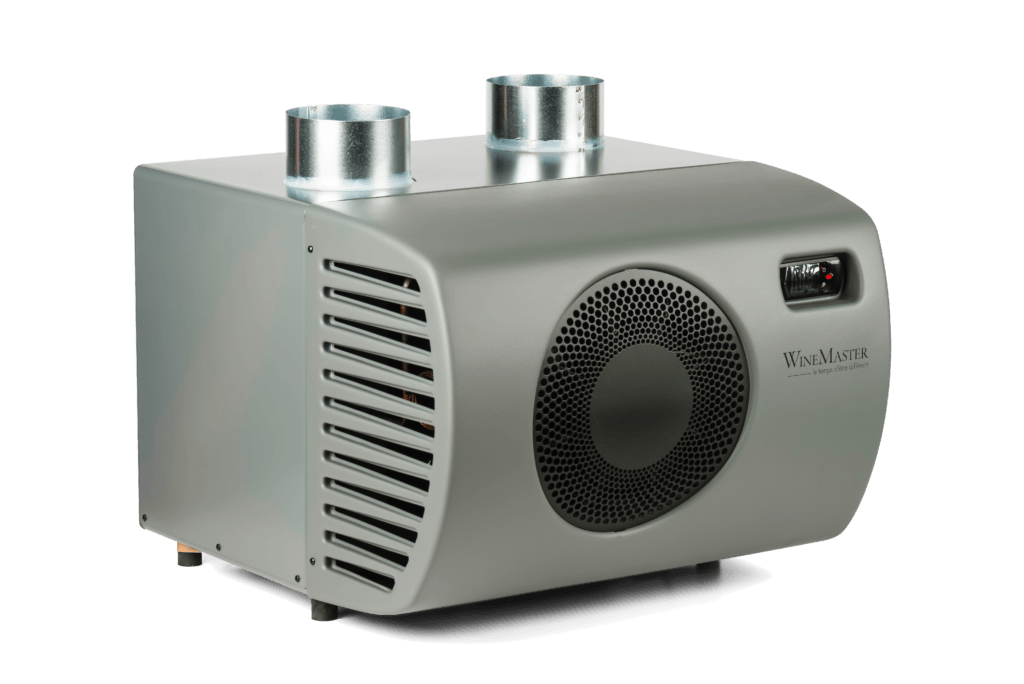 The front of the WineMaster IN25 X air conditioner is made of an ABS polymer for higher durability. The ventilator is hidden away by a round black coated metal honeycomb grill. As for the back side, it is made of treated steel, coated with a polyester paint. To make installation easier, the WineMaster IN25 X air duct exits are located on the top of the unit, with staggered extraction and a blower nozzle.

WineMaster IN25 X can be (optionally) supplied with a very thorough accessory kit, which includes insulated ducts and louvred grills with telescoping wall ducting.
Technical Data :
Capacity :  Up to 25m3
Cooling Capacity : 500 W at 15°C
Dimensions W x H x D : 540 x 540 x 630 mm
Weight : 35 kg
Power Supply : 230-240 V – 50Hz
Noise level (at 1M and at 3M) : 43 dB / 38 dB