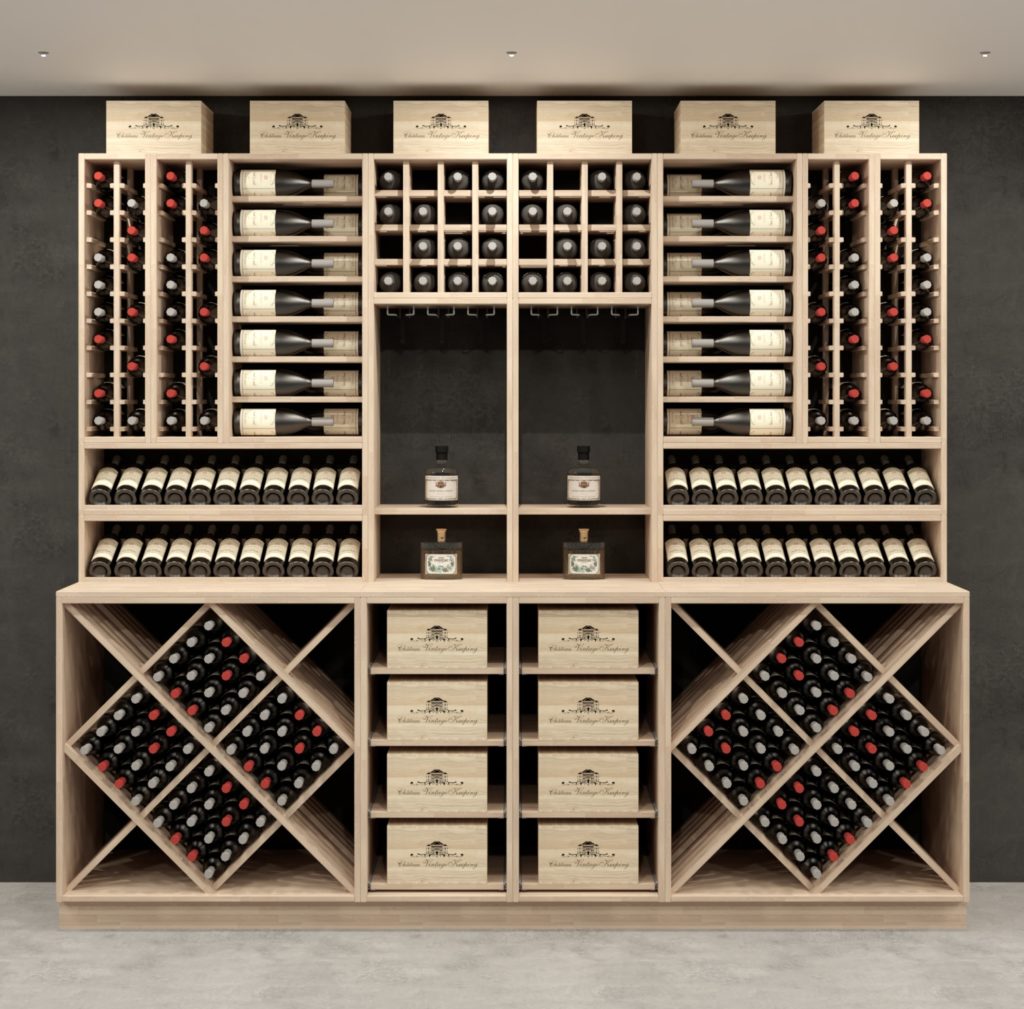 The racks of the Vino Premium series form a modular system of high-quality, elegant bottle cabinets in Scandinavian design.
The Red Alder is a relatively hard wood that resists the cool and humid climatic conditions found in all wine cellars. The greatest charm of the wood is its beautiful, slightly reddish colour and the fine grain marks – these help give the Vino Premium modules their very exclusive appearance.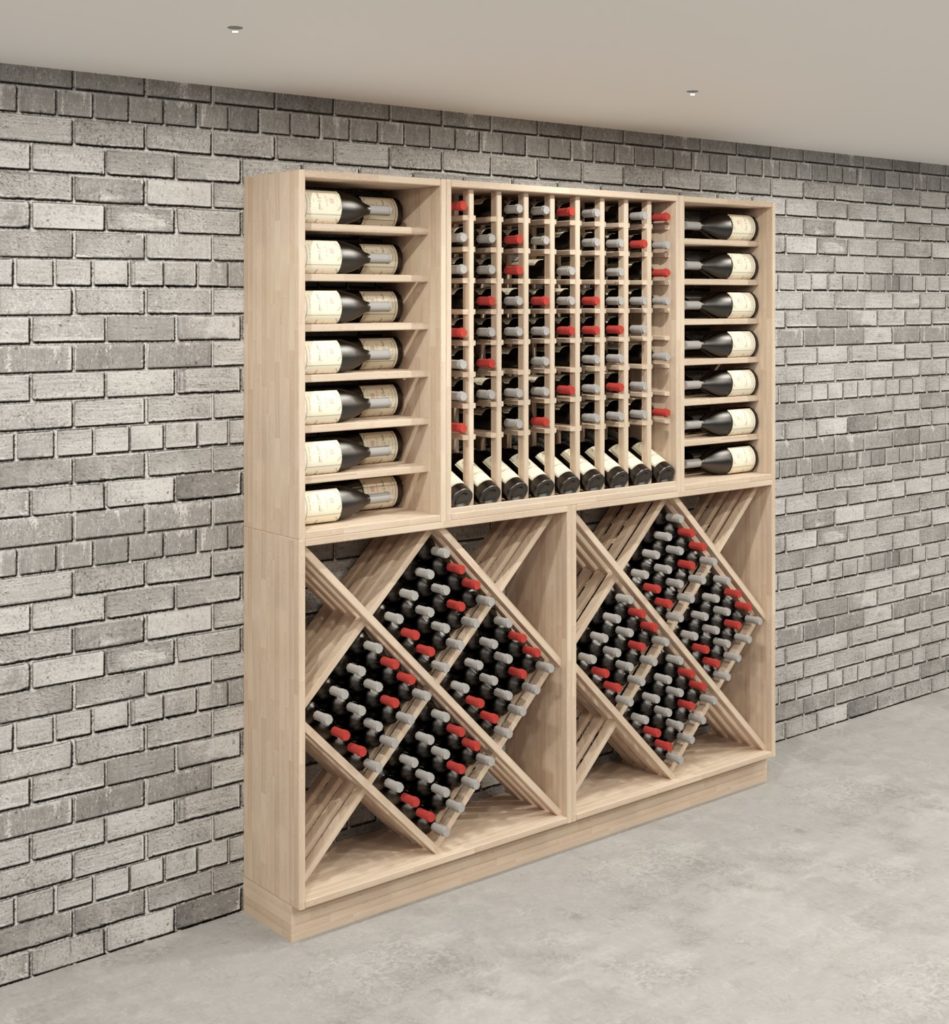 The natural properties of the Red Alder also make it possible to avoid any surface treatment and other protections of the wood, so that there is no risk of odour or chemical additives.
Vino Premium offers a complete range of modular elements with designs and functions that offer numerous layout possibilities. Vino Premium is fully customizable in terms of storage and layout.
Your bottles and wine cases will be well preserved.