ESPACE Tastvin offers a considerable storage capacity with regard to its weak congestion thanks to a specific study of the layout.
Four different models from 990 to 4100 bottles (Bordeaux or Bourgogne 0,75 l).  Capacity is given for information, it can change with different sizes of bottles and the number of shelves.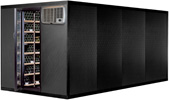 Espace 900               Espace 1900                     Espace 2900                            Espace 3900
The Espace is manufactured with the most technically advanced materials (aluminium structure inside and outside, extruded polystyrene foam insulation). Espace Tastvin, with its easy assembling system, can be built in less than ½ a day. Dismantling can be done the same way for removal. Temperature, ventilation and humidity are assured by the air-conditioning.
Internal light. Colour black.
Guarantee :
– 10 years anti-deformation
– 5 years on other composants
Options :
– Double smoked glass door (anti UV) with black or alu frame.
– Door right or left
– Air conditioner right or left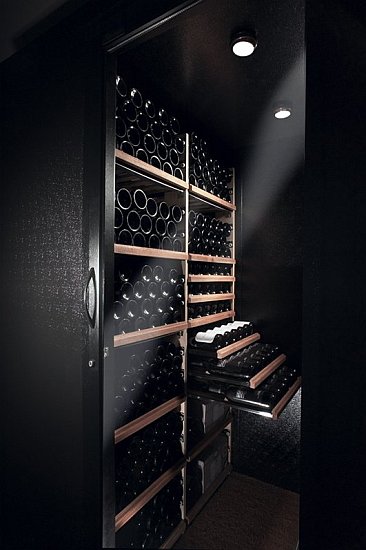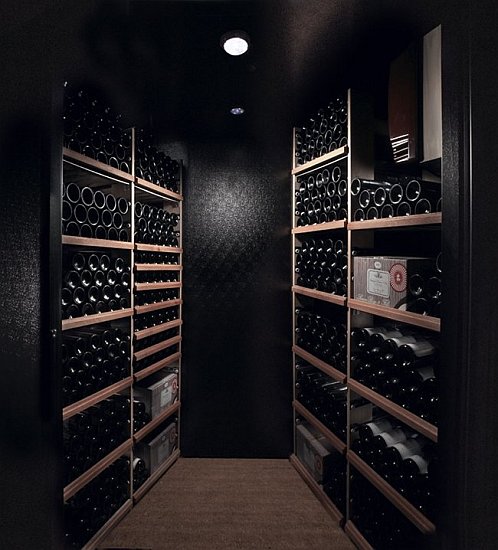 Inside Espace 900                                                         Inside Espace 1900