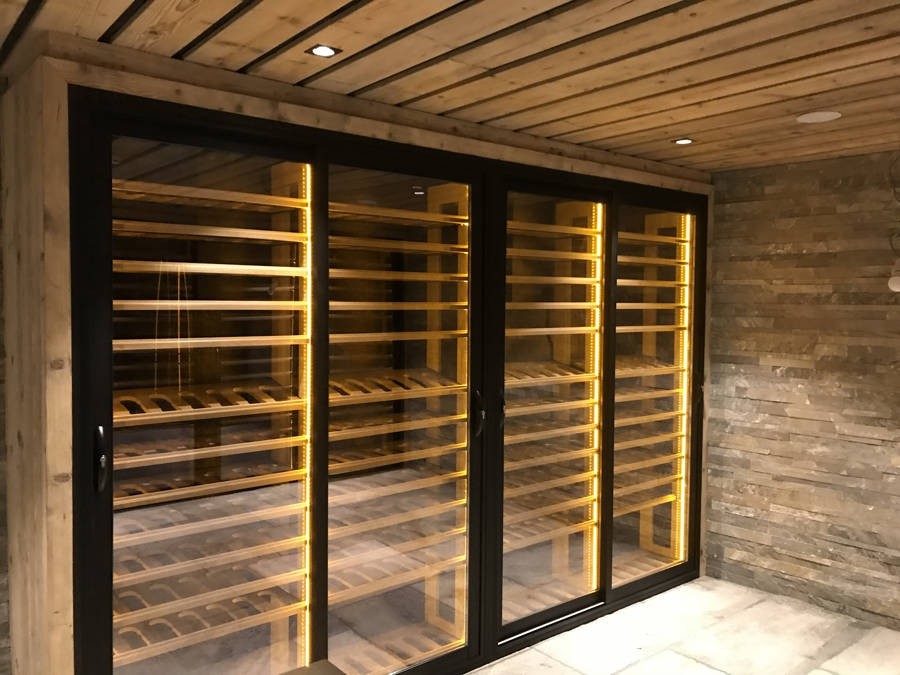 The tailor-made WineWall is a wine cellar solution that takes into account your environment and will integrate perfectly. Glazed wine cellar, on the front or on all sides, it offers your living room, dining room or hotel the elegance and transparent aesthetics that will enhance your bottles. We do everything we can to create a top-of-the-range, designer wine cabinet for you. This layout will find its place in all rooms : space saving and successful integration.
We will imagine the ideal wine cellar for you : one or more compartments separated by Plexiglas walls to play on transparency, or poly-mirrors for an original decorative effect. The cell is custom-made. One can, for example, have a cellar with one cell for long-term storage. Or two adjoining cells, one for serving red wines (temperature 16 to 18°) and the other for serving white, rosé and Champagne wines (temperature 8°).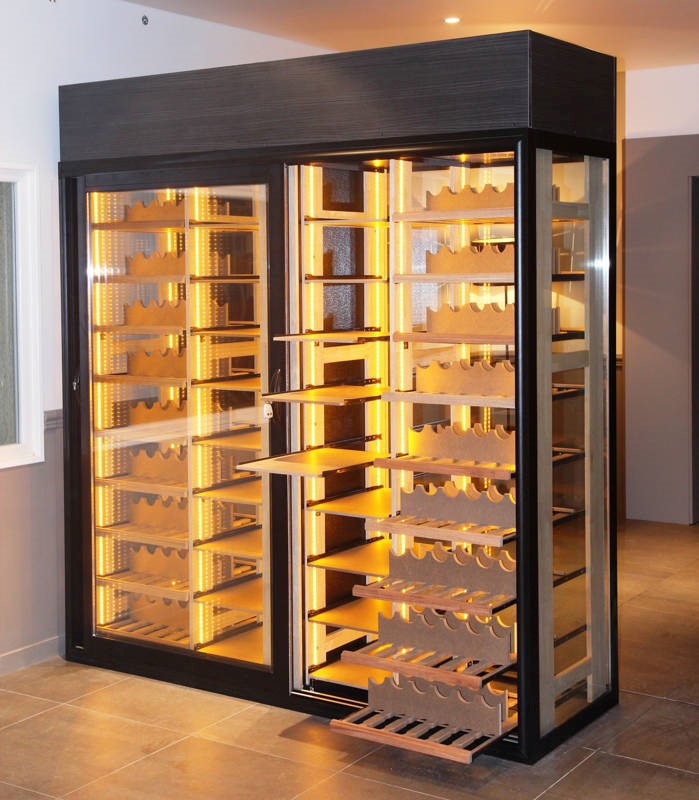 A symbol of elegance and refinement, the modern wine cellar combines technique and aesthetics resulting in harmony with its environment. Noble materials, sleek style and design, electronic regulation of temperature and humidity, top-of-the-range cellars meet the criteria of high standards and luxury.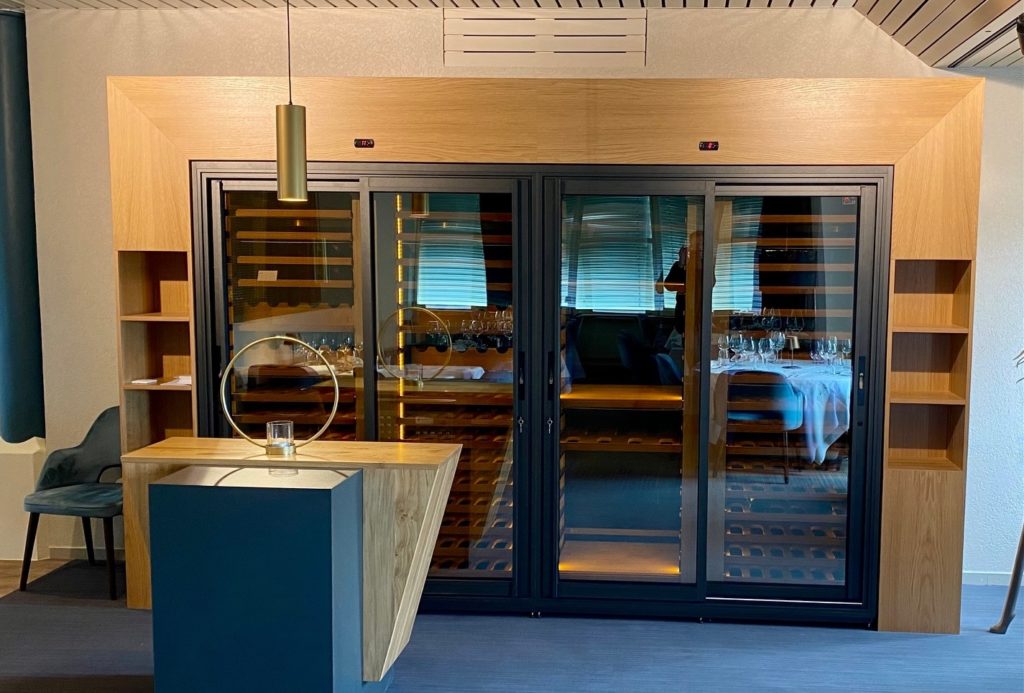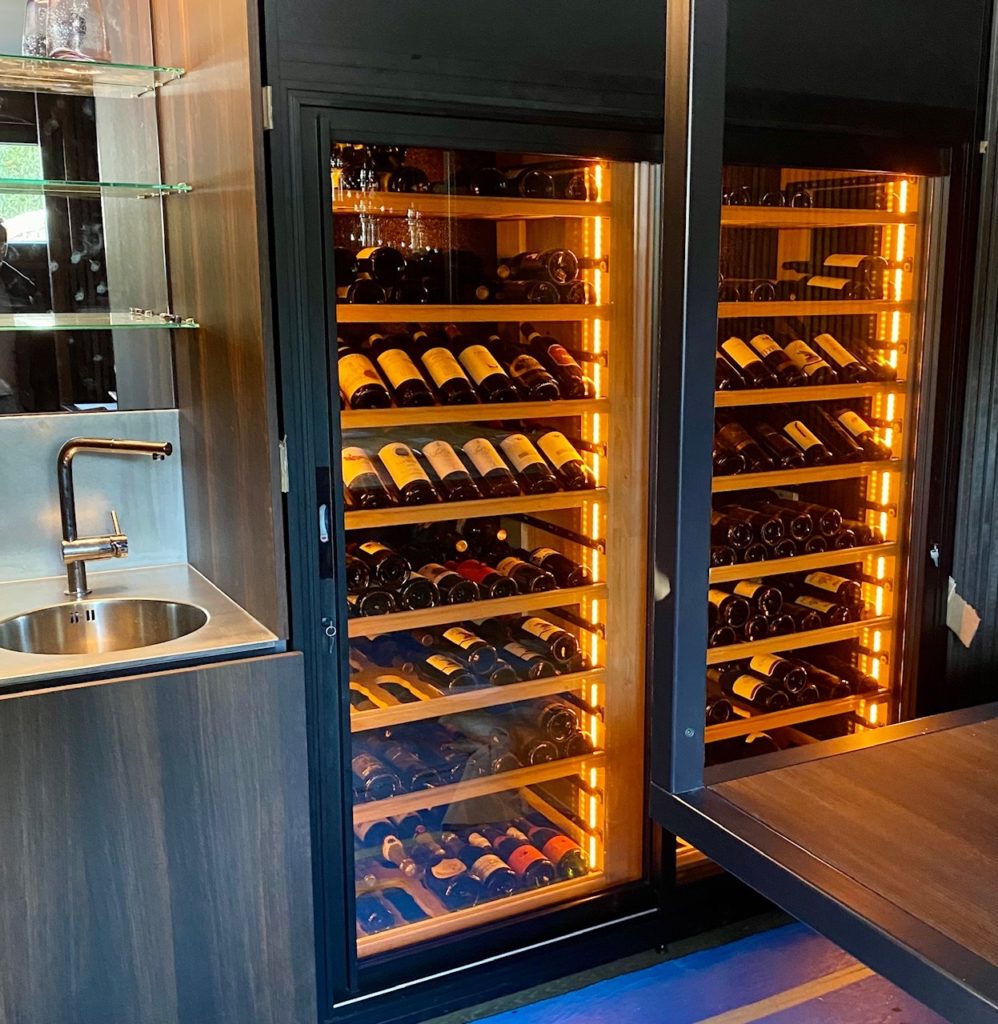 Designed as such, the wine cellar is only limited by the imagination of wine lovers and originality. The bottle of wine is an art object, its multiplication into a collection and the care given to it in the science of conservation. Isn't wine a component of this luxurious heritage that the whole world admires ? It then remains to be kept carefully in spaces fitted out to measure and meeting impeccable manufacturing qualities.