The CellarView II is a modular wine rack system that blends contemporary label-forward design with smart functionality perfect for home and commercial wall-mounted storage projects, small to large.
This stylish system uses steel wine rods to hold standard, Champagne, Pinot Noir, or magnum bottles — all in the same row. Our proprietary design allows for sturdy installation into both drywall and wood-backed surfaces. Perfect for your storing your everyday wine or your valuable Bordeaux vintages.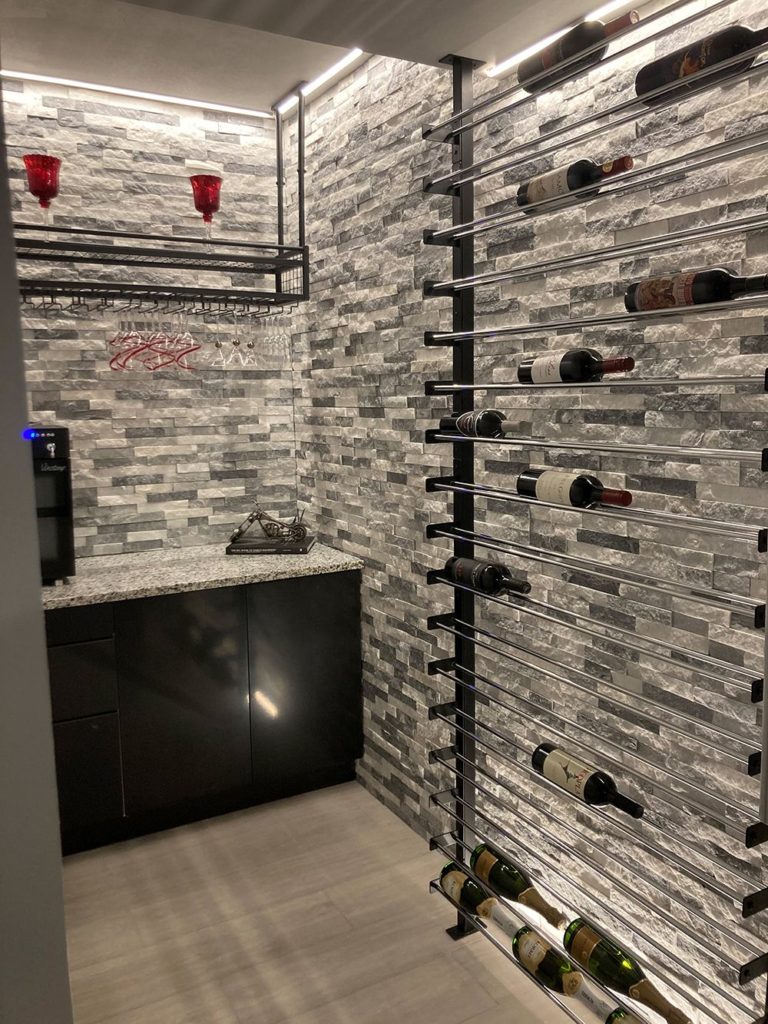 The CellarView II system is suitable for all wine cellars, whether private, bars or restaurants. The elements can be connected (by sharing a support) to adapt to your cellar or your project. Available in four heights with 1 to 3 bottles deep.
Steel construction
127mm height (1 bottle tall), 381mm height (3 bottles tall), 762mm height (6 bottles tall), 1143mm height (9 bottles tall)
All black finish
3 to 81 bottle capacity
Easy installation
Expand to the side with CellarView Extension Kits