CellarView II wine racks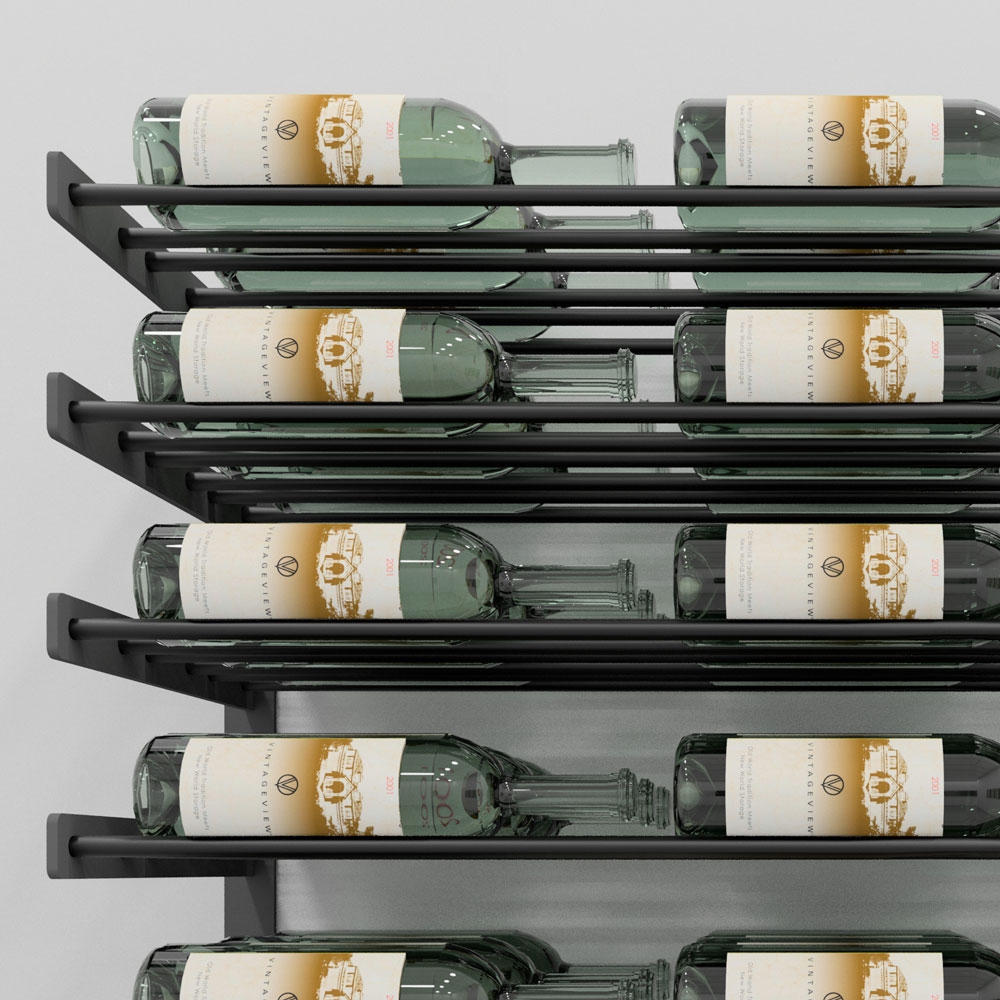 The CellarView II is a modular wine rack system that blends contemporary label-forward design with smart functionality perfect for home and commercial wall-mounted storage projects, small to large. This stylish system uses steel wine rods to hold standard, Champagne, Pinot Noir, or magnum bottles — all in the same row. Our proprietary design allows for sturdy installation into both drywall and wood-backed surfaces. Perfect for your storing your everyday wine or your valuable Bordeaux vintages.
Available in four heights plus a Presentation Row.
Available in three standard bottle depths.
CellarView II Details :
Steel construction
127mm height (1 bottle tall), 381mm height (3 bottles tall), 762mm height (6 bottles tall), 1143mm height (9 bottles tall)
All black finish
3 to 81 bottle capacity
Easy installation
Expand to the side with CellarView Extension Kits