The WS6 series are 6 bottle high, wall mounted wine racks with capacity of either :
WS21: 6 bottles (1-deep)
WS22: 12 bottles (2-deep)
WS23: 18 bottles (3-deep)
The WS6 series racks are 61cm (high) x either 13.5cm (1-deep), 21.5cm (2-deep) or 30.5cm (3-deep) x 33cm (wide).
All racks are made from high-quality steel and come in matt Black (powder coated) or Platinum (brushed nickel) finish.
Each rack consists of two strips – one to hold the base and one the neck. These are fixed to the wall independently, so can be configured to suit the application. These wall mounted wine racks are simple to install (just 3 screws not included to each strip) and can be used to store wine bottles in nearly any space, regardless of height, depth or width limitations.
WS21: 6 bottles (1-deep)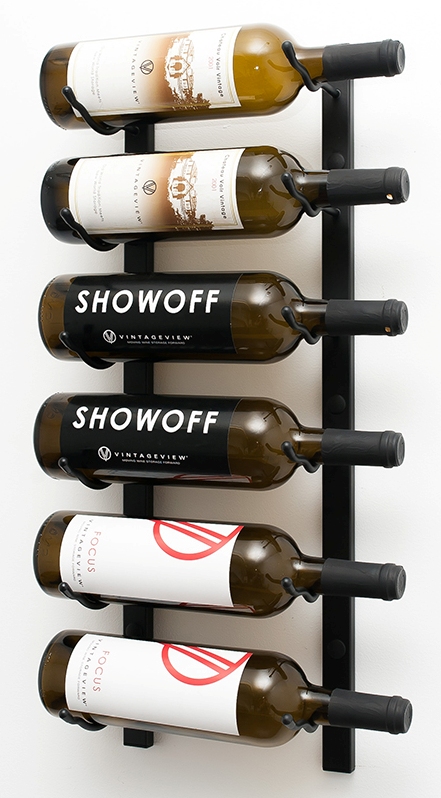 WS22: 12 bottles (2-deep)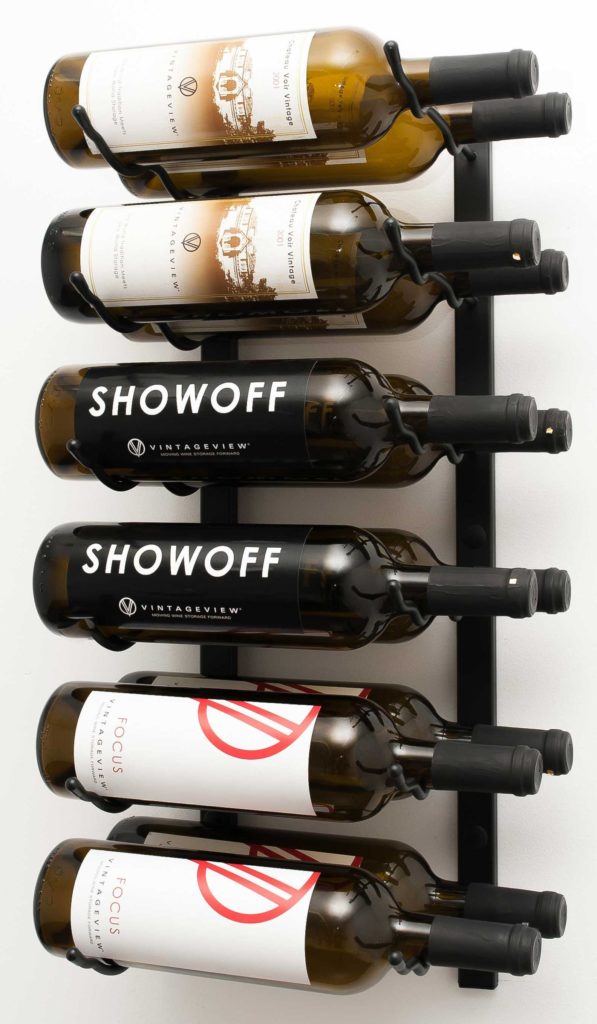 WS23: 18 bottles (3-deep)