The WineMaster SP100 air conditioners are designed for cellars of up to 100 m3. They provide outstanding efficiency while providing energy savings achieved by WineMaster technology.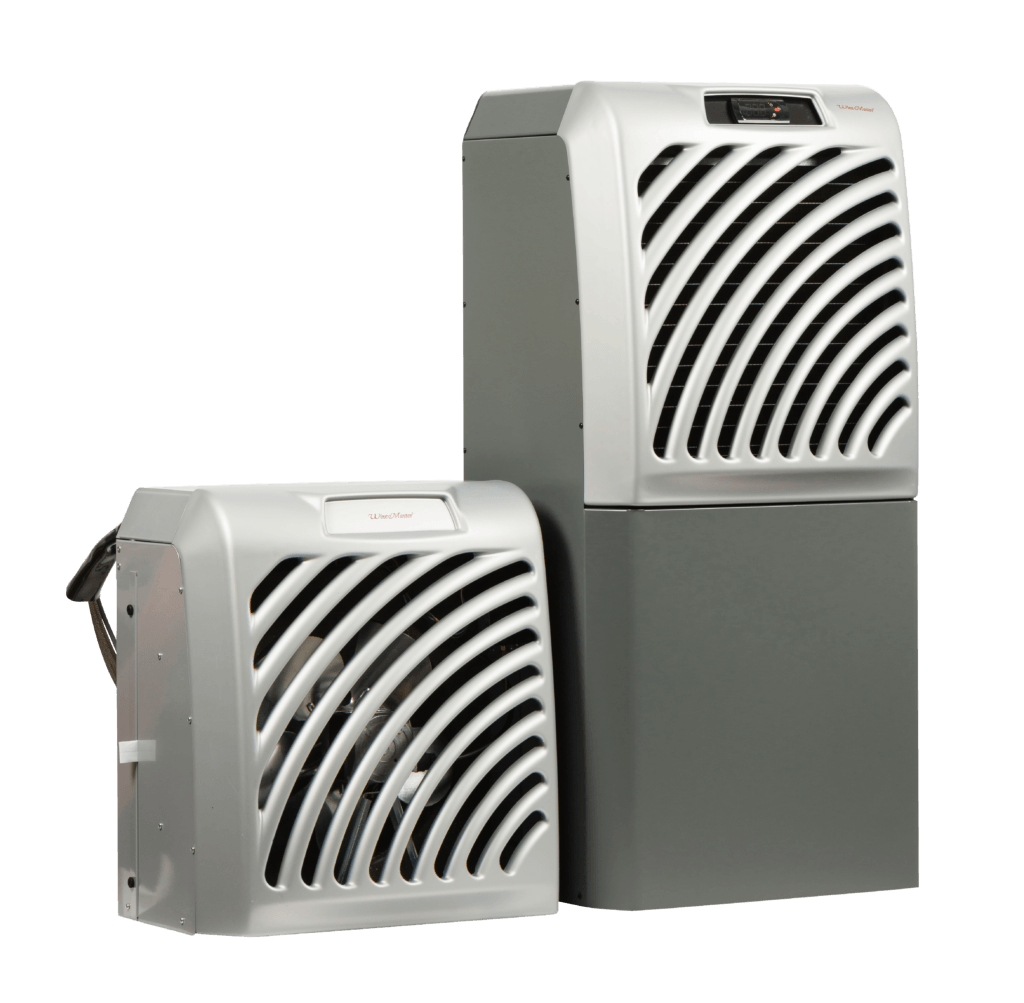 The WineMaster SP100 air conditioner has a simple and quick plug-in system with two useful line lengths for connecting the outside and inside units. The outside unit, with a very low noise level, may be installed further away from the inside unit and set-up outside the house. An ideal solution in case the cellar is underground or adjoins a living area.

The WineMaster SP100 air conditioner Is equipped with a digital display electronic thermostat and reaction turbines for reduced energy consumption. It is easy to maintain: it requires only a change of filter at least once a year.
Technical Data :
Capacity :  Up to 100m3
Cooling Capacity : 2500 W at 12°C
Precharged connection : 4,5 or 8 metres
Dimensions W x H x D : 480 x 1005 x 395 mm
Weight : 45 kg
Power Supply : 230-240 V – 50Hz
Noise level (at 1M and at 3M) : 53 dB / 50 dB