Innovation

and

design

for a perfect

enhancement

of your wine

.

An alliance of noble materials carefully crafted and advanced technology, with the WineWall, Vino Concept has renewed the approach to the wine cabinet : innovative and contemporary with a capacity of 1,000 bottles.

WineWall 400
Customizable interior with sliding shelves, Magnum, Champagne or Bordeaux.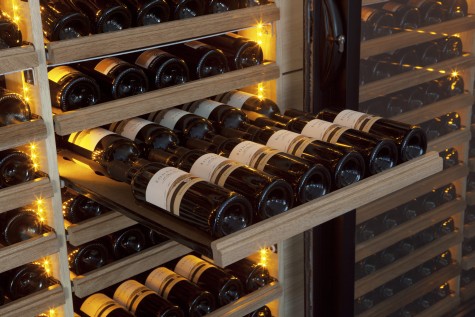 Possibility of equipping the interior of the WineWall with wine racks from the series CellarView or sliding original cases from the series Bordeaux'Rack in black metal.

Also available is the tailor-made WineWall which is a wine cellar solution that takes into account your environment and will integrate perfectly. Glazed wine cellar, on the front or on all sides, it offers your living room, dining room or hotel the elegance and transparent aesthetics that will enhance your bottles. We do everything we can to create a top-of-the-range, designer wine cabinet for you. This layout will find its place in all rooms : space saving and successful integration.